What is an Immigration Detention Center?
An immigration detention center is a facility that houses individuals who are suspected or confirmed to violate immigration laws. These centers serve as temporary holding facilities for immigrants while their immigration status is assessed or during deportation proceedings.
The Purpose of Immigration Detention Centers
The primary purpose of immigration detention centers is to ensure the integrity of the immigration system and enforce immigration laws. By detaining individuals who pose a risk of flight or danger to the community, the government seeks to maintain control over immigration processes.
immigration detention center
Immigration detention centers are generally operated by government agencies, such as Immigration and Customs Enforcement (ICE) at the Immigration Detention Center.
Immigration detention centers can house people who have entered a country without proper documentation, whose visas have expired, or who have committed a crime and are awaiting deportation. Speedy Immigration Bail Bonds may help you release your loved one to any detention center in the US. We are a national bail bonds company specializing in immigration bail bonds. Working with all the detention centers in the USA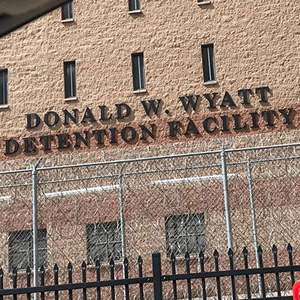 950 High Street
Central Falls, RI 02863
United States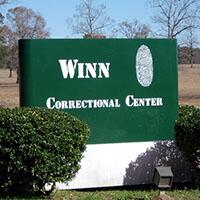 560 Gum Springs Road
Winnfield, LA 71483
United States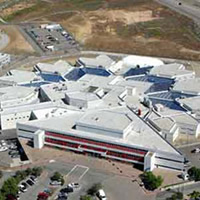 911 E Parr Blvd
Reno, NV 89512
United States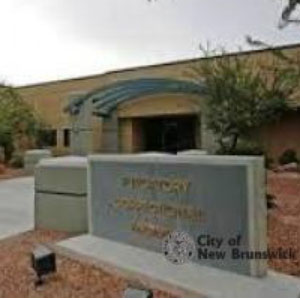 Washington County Jail (Purgatory Correctional Facility)
620 South 5300 West
Hurricane, UT 84737
United States
Washington County Jail (Purgatory Correctional Facility)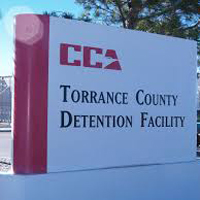 Torrance County Detention Facility
209 County Road A049
Estancia, NM 87016
United States
Torrance County Detention Facility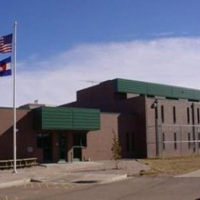 Teller County Detention Center
288 County Road 29
Divide, CO 80814
United States
Teller County Detention Center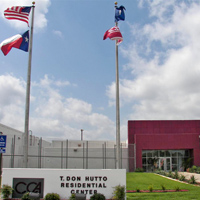 T. Don Hutto Residential Center
1001 Welch Street
Taylor, TX 76574
United States
T. Don Hutto Residential Center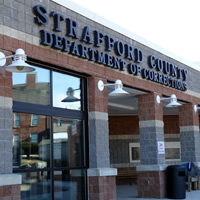 266 County Farm Road
Dover, NH 03820
United States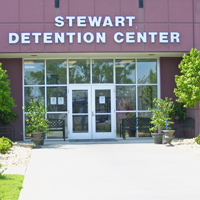 146 CCA Road
Lumpkin, GA 31815
United States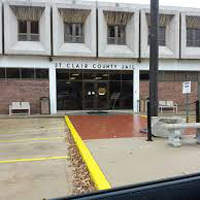 1170 Michigan Road
Port Huron, MI 48060
United States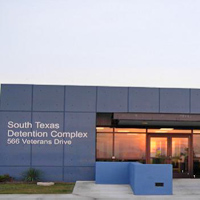 South Texas ICE Processing Center
566 Veterans Drive
Pearsall, TX 78061
United States
South Texas ICE Processing Center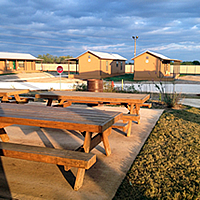 South Texas Family Residential Center
300 El Rancho Way
Dilley, TX 78017
United States
South Texas Family Residential Center
South Louisiana ICE Processing Center
3843 Stagg Ave
Basile, LA 70515
United States
South Louisiana ICE Processing Center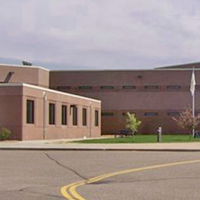 Sherburne County Jail Services
13880 Business Center Drive NW
Elk River, MN 55330
United States
Sherburne County Jail Services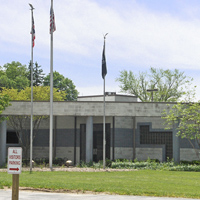 3040 South State Route 100
Tiffin, OH 44883
United States
San Luis Regional Detention Center
406 North Avenue D
San Luis, AZ 85349
United States
San Luis Regional Detention Center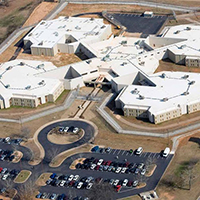 Robert A. Deyton Detention Facility
11866 Hastings Bridge Road
Lovejoy, GA 30250
United States
Robert A. Deyton Detention Facility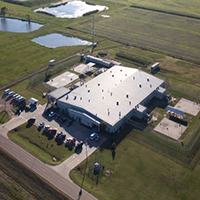 26362 Highway 15
Ferriday, LA 71334
United States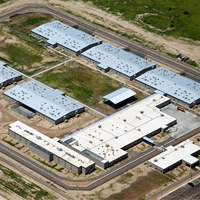 1001 San Rio Blvd
Laredo, TX 78046
United States
180 Pine Bayou Circle
Monroe, LA 71202
United States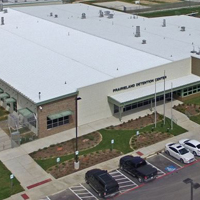 Prairieland Detention Facility
1209 Sunflower Lane
Alvarado, TX 76009
United States
Prairieland Detention Facility
1400 Big Lake Road
Council Bluffs, IA 51501
United States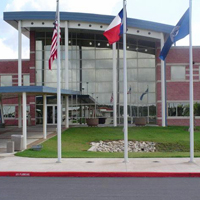 Port Isabel Service Processing Center
27991 Buena Vista Blvd.
Los Fresnos, TX 78566
United States
Port Isabel Service Processing Center
816 Marin Avenue #110
Crookston, MN 56716
United States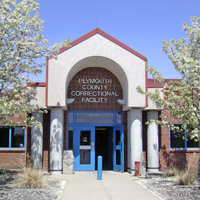 Plymouth County Correctional Facility
26 Long Pond Road
Plymouth, MA 02360
United States
Plymouth County Correctional Facility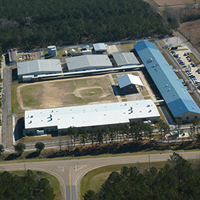 Pine Prairie ICE Processing Center
1133 Hampton Dupre Road
Pine Prairie, LA 70576
United States
Pine Prairie ICE Processing Center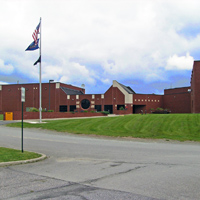 Pike County Correctional Facility
175 Pike County Blvd.
Lords Valley, PA 18428
United States
Pike County Correctional Facility
715 5th Avenue
Holdrege, NE 68949
United States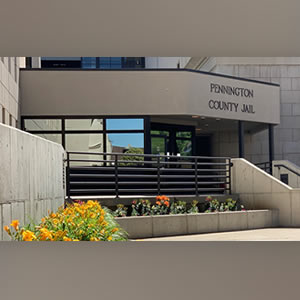 307 Saint Joseph St
Rapid City, SD 57701
United States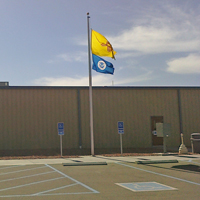 Otero County Processing Center
26 McGregor Range Road
Chaparral, NM 88081
United States
Otero County Processing Center
7488 Calzada de la Fuente
San Diego, CA 92154
United States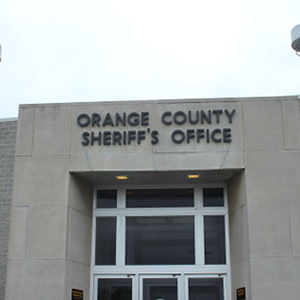 110 Wells Farm Road
Goshen, NY 10924
United States
1521 Siri Lane
Pahrump, NV 89060
United States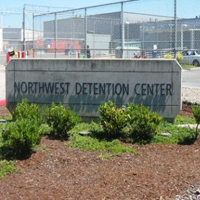 Northwest ICE Processing Center (NWIPC)
1623 E J Street, Suite 2
Tacoma, WA 98421-1615
United States
Northwest ICE Processing Center (NWIPC)
1530 Airport Road
Suite 200
Worthington, MN 56187
United States
1530 Airport Road
Suite 200
Worthington, MN 56187
United States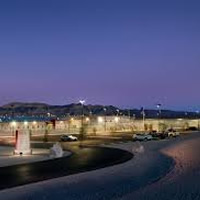 Nevada Southern Detention Center
2190 E Mesquite Avenue
Pahrump, NV 89048
United States
Nevada Southern Detention Center
Moshannon Valley Processing Center
555 GEO Drive
Philipsburg, PA 16866
United States
Moshannon Valley Processing Center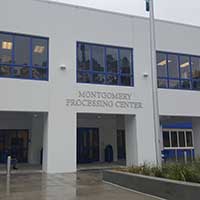 806 Hilbig Road
Conroe, TX 77301
United States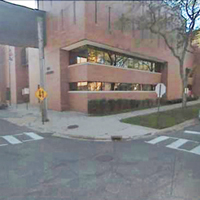 7000 East Dunbar Road
Monroe, MI 48161
United States
Mesa Verde ICE Processing Center
425 Golden State Avenue
Bakersfield, CA 93301
United States
Mesa Verde ICE Processing Center
Limestone County Detention Center
910 North Tyus Street
Groesbeck, TX 76642
United States
Limestone County Detention Center
Krome North Service Processing Center
18201 SW 12th Street
Miami, FL 33194
United States
Krome North Service Processing Center
1101 West Dry Road
Newkirk, OK 74647
United States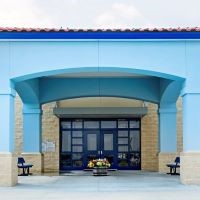 Karnes County Immigration Processing Center
409 FM 1144
Karnes City, TX 78118
United States
Karnes County Immigration Processing Center
400 Benson Ave SW
Willmar, MN 56201
United States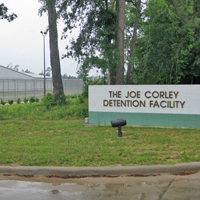 500 Hilbig Rd
Conroe, TX 77301
United States
Jackson Parish Correctional Center
287 Industrial Drive
Jonesboro, LA 71251
United States
Jackson Parish Correctional Center
Imperial Regional Detention Facility
1572 Gateway Road
Calexico, CA 92231
United States
Imperial Regional Detention Facility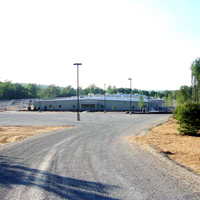 Immigration Centers of America – Farmville
508 Waterworks Road
Farmville, VA 23901
United States
Immigration Centers of America – Farmville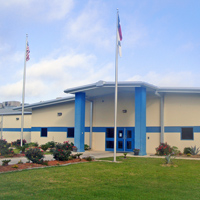 IAH Polk Adult Detention Facility
3400 FM 350 South
Livingston, TX 77351
United States
IAH Polk Adult Detention Facility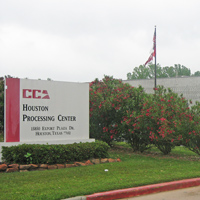 Houston Contract Detention Facility
15850 Export Plaza Drive
Houston, TX 77032
United States
Houston Contract Detention Facility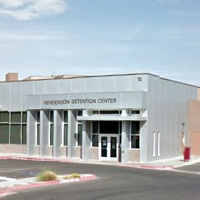 18 E. Basic Road
Henderson, NV 89015
United States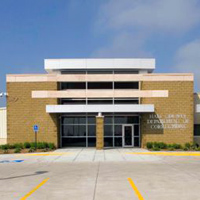 Hall County Department of Corrections
110 Public Safety Drive
Grand Island, NE 68801
United States
Hall County Department of Corrections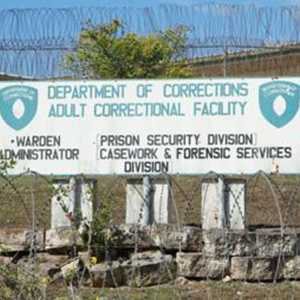 Guam Department of Corrections, Hagatna Detention Facility
203 Aspinall Avenue
Hagatna, GU 96910
United States
Guam Department of Corrections, Hagatna Detention Facility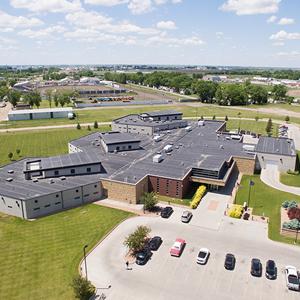 Grand Forks County Correctional Center
1701 North Washington
Grand Forks, ND 58203
United States
Grand Forks County Correctional Center
611 Frontage Road
McFarland, CA 93250
United States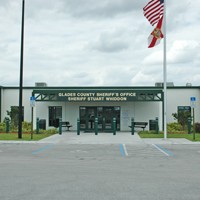 Glades County Detention Center
1297 East SR 78
Moore Haven, FL 33471
United States
Glades County Detention Center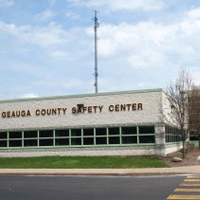 12450 Merritt Road
Chardon, OH 44024
United States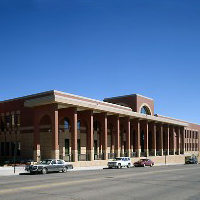 411 S. Broadway Avenue
Albert Lea, MN 56007
United States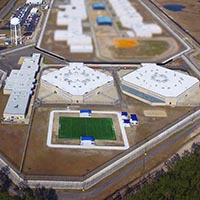 Folkston ICE Processing Center (Main)
3026 Hwy 252 East
PO Box 248
Folkston, GA 31537
United States
Folkston ICE Processing Center (Main)
Folkston ICE Processing Center (Annex)
3424 Hwy 252 E
P.O. Box 248
Folkston, GA 31537
United States
Folkston ICE Processing Center (Annex)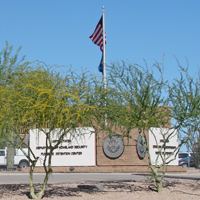 Florence Service Processing Center
3250 N. Pinal Parkway
Florence, AZ 85132
United States
Florence Service Processing Center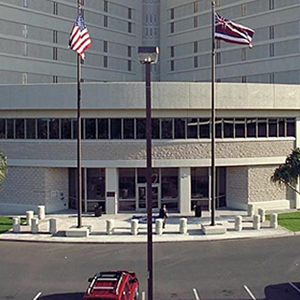 Federal Detention Center, Honolulu (FDC Honolulu)
351 Elliott Street
Honolulu, HI 96819
United States
Federal Detention Center, Honolulu (FDC Honolulu)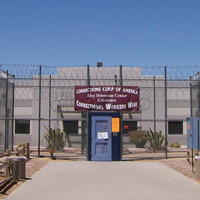 1705 E Hanna Rd
Eloy , AZ 85131
United States
Elmore County Detention Center (Elmore County Jail)
2255 East 8th North
Mountain Home, ID 83647
United States
Elmore County Detention Center (Elmore County Jail)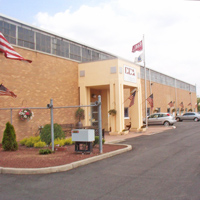 Elizabeth Contract Detention Facility
625 Evans Street
Elizabeth, NJ 07201
United States
Elizabeth Contract Detention Facility
1800 Industrial Drive
Raymondville, TX 78580
United States
El Paso Service Processing Center
8915 Montana Avenue
El Paso, TX 79925
United States
El Paso Service Processing Center
704 E Broadway Street
Eden, TX 76837
United States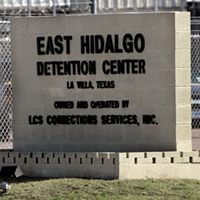 1300 E Hwy 107
La Villa, TX 78562
United States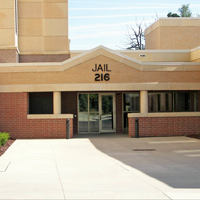 141 N. Main Street
Juneau, WI 53039
United States
10450 Rancho Road
Adelanto, CA 92301
United States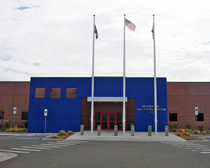 Denver Contract Detention Facility (Aurora)
3130 North Oakland Street
Aurora, CO 80010
United States
Denver Contract Detention Facility (Aurora)
CoreCivic Webb County Detention Center
9998 S. Highway 83
Laredo, TX 78046
United States
CoreCivic Webb County Detention Center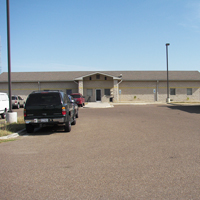 CoreCivic Laredo Processing Center
4702 East Saunders
Laredo, TX 78401
United States
CoreCivic Laredo Processing Center
4909 Farm to Market Road
Robstown, TX 78380
United States
(361) 767-3400
CNMI Department of Corrections
Vincente Taman Seman Building, Susupe
PO Box 506506
Saipan, MP 96950
United States
CNMI Department of Corrections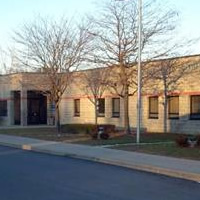 25 McCarthy Drive
Plattsburgh, NY 12901
United States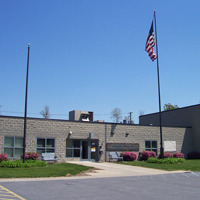 Clinton County Correctional Facility
58 Pine Mountain Road
McElhattan, PA 17748
United States
Clinton County Correctional Facility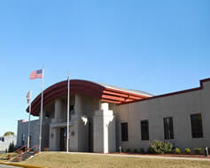 611 East Jackson Street
Brazil, IN 47834
United States
Cibola County Correctional Center
2000 Cibola Loop
Milan, NM 87021
United States
Cibola County Correctional Center
Chippewa County Correctional Facility
325 Court Street
Sault Ste. Marie, MI 49783
United States
Chippewa County Correctional Facility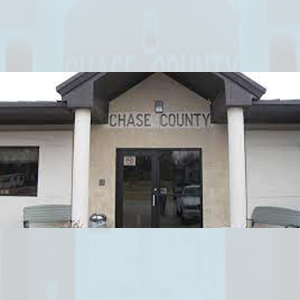 301 South Walnut
Cottonwood Falls, KS 66845
United States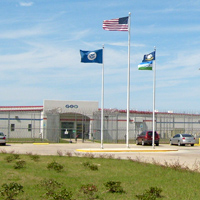 Central Louisiana ICE Processing Center
830 Pine Hill Road
Jena, LA 71342
United States
Central Louisiana ICE Processing Center
Central Arizona Florence Correctional Center
1100 Bowling Road
Florence, AZ 85132
United States
Central Arizona Florence Correctional Center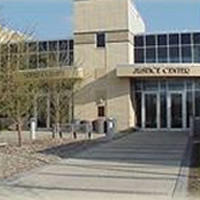 600 East 4th Street
Chaska, MN 55318
United States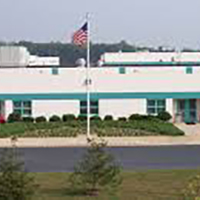 11093 SW Lewis Memorial Dr
Bowling Green, VA 22427
United States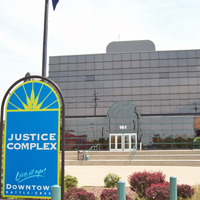 Calhoun County Correctional Center
185 E. Michigan Street
Battle Creek, MI 49014
United States
Calhoun County Correctional Center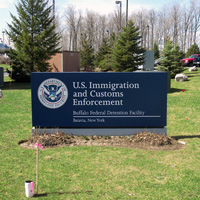 Buffalo (Batavia) Service Processing Center
4250 Federal Drive
Batavia, NY 14020
United States
Buffalo (Batavia) Service Processing Center
3900 N. Powerline Road
Pompano Beach, FL 33073
United States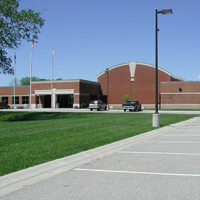 3020 Conrad Lane
Burlington, KY 41005
United States
400 2nd Street
Anson, TX 79501
United States
1 Sheriff's Office Drive
MacClenny, FL 32063
United States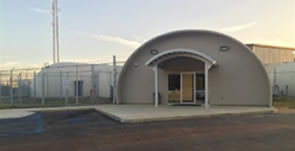 Allen Parish Public Safety Complex
7340 Highway 26 W
Oberlin, LA 70655
United States
Allen Parish Public Safety Complex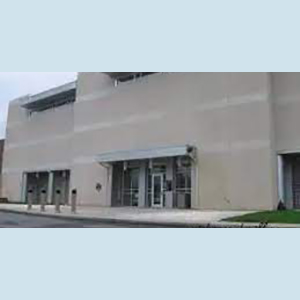 Alamance County Detention Center
109 South Maple Street
Graham, NC 27253
United States
Alamance County Detention Center
Adelanto ICE Processing Center
Adelanto East 10400 Rancho Road | Adelanto West 10250 Rancho Road
Adelanto, CA 92301
United States
Adelanto ICE Processing Center
Adams County Correctional Center
1250 Poydras Street # 1800
New Orleans, LA 70113
United States
Adams County Correctional Center
https://www.ice.gov/detain/ice-ero-bond-acceptance-facilities