Having the proper support and resources is crucial when dealing with immigration-related issues in Georgia. One such valuable resource is a reputable immigration bail bond company. This article will explore the advantages of working with the speedy immigration bail bond service in Georgia. From understanding the bail bond process to providing expert guidance, they play a pivotal role in assisting immigrants facing detention and deportation.
Understanding the Immigration Bail Bond Process
The immigration bail bond process can be complex and overwhelming, especially for individuals with limited knowledge of legal procedures. Here is where a top-notch immigration bail bond service proves invaluable. They deeply understand the intricate immigration laws and regulations, ensuring their clients are well-informed.
Prompt Response and 24/7 Availability
The best immigration bail bond service in Georgia recognizes the urgency of such situations. Therefore, they offer prompt responses and 24/7 availability to meet their client's needs. Whether providing information, answering queries, or initiating the bail bond process, they are always a call away.
Professional and Compassionate Guidance
Navigating the immigration system can be emotionally challenging for detainees and their families. Speedy Immigration bail bond service provides professional guidance, empathy, and understanding during this difficult time. They stand by their clients throughout the process, offering much-needed support and reassurance.
Fast and Efficient Processing
Delays in the bail bond process can harm the detainee's case. Recognizing this, Speedy Immigration bail bond services expedite the processing to secure their client's release as swiftly as possible. Their expertise and experience enable them to handle the necessary paperwork efficiently, minimizing unnecessary delays.
Multilingual Support
Language barriers can further complicate immigration proceedings. Reputed bail bond services in Georgia often have multilingual staff who can communicate effectively with clients in their native language. This feature ensures that clients fully comprehend their situation and can participate actively in the process.
Transparency and Fair Pricing
Speedy immigration bail bond services uphold high transparency regarding their services and pricing. They provide a detailed breakdown of the fees and ensure their clients fully know their financial obligations. This transparency fosters trust and confidence in their clients.
Post-Release Support
The journey doesn't end once the detainee is released on bond. Speedy bail bond services in Georgia continue to offer support and guidance during the post-release period. They help clients comply with court dates and immigration hearings, providing valuable advice on strengthening their cases.
Choosing the speedy immigration bail bond service in Georgia can significantly impact the outcome of an immigration case. Their expertise, promptness, and compassion offer detainees and their families much-needed support during a challenging time. The advantages of working with such a service include professional guidance, fast processing, multilingual support, and ongoing assistance. By understanding the significance of their role, these bail bond services prove to be essential allies in navigating the complexities of the immigration system. Speedy immigration bail bonds could help you in any US—immigration detention center.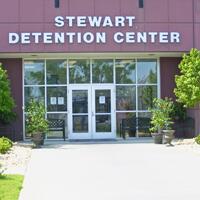 146 CCA Road
Lumpkin, GA 31815
United States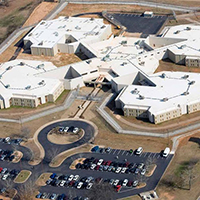 Robert A. Deyton Detention Facility
11866 Hastings Bridge Road
Lovejoy, GA 30250
United States
Robert A. Deyton Detention Facility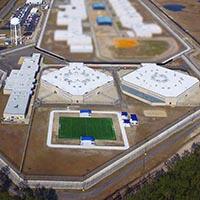 Folkston ICE Processing Center (Main)
3026 Hwy 252 East
PO Box 248
Folkston, GA 31537
United States
Folkston ICE Processing Center (Main)
Folkston ICE Processing Center (Annex)
3424 Hwy 252 E
P.O. Box 248
Folkston, GA 31537
United States
Folkston ICE Processing Center (Annex)