Immigration Bond Process:
Step 1: The Arrest
If you are looking into Immigration Bail Bond Process, you know the first step is the arrest of an illegal alien. When someone is undocumented and arrested, the Department of Homeland Security Immigrations Customs Enforcement will become involved. The alien will be taken to a federal law enforcement station for the next step, which is processing and booking.
Step 2: Processing & Booking
An immigration bond is different than a local bond. Speedy Immigration is licensed & insured with 30 years of experience.  The bond will be posted by the federal government. The bond will be set by  an immigration judge or a custody determination. The custody determination will be decided by a Deportation Officer. The officer will interview the illegal alien and make a decision.
Step 3: The Bond is Set
Once the bail is set, don't panic. You will be able to call Speedy Immigration to post the amount. In this case, you are referred to as the outside party, or Indemnitor. To get the loved one out of jail, you must pay—also referred to as post or "put up"—the immigration bond. If you cannot pay the full amount of the bond, you must make arrangements with an immigration bond company.
From the moment you call us, we will be working to get your loved one out of jail by posting the amount in the bond.
Step 4: The Agreement
Immigration Bond is money paid to the Department of Homeland Security (DHS), which allows a detained alien to be released from detention. This will give the court leverage to make sure that the person shows up for immigration court proceedings. The amount of the bond is determined by the immigration judge at a bond hearing.
In turn, the Indemnitor (or co-signer) guarantees to the Bondsman that he/she will make sure that the alien appears when required. For this service, the Indemnitor is charged a bond fee or premium.
Step 5: Bail Post & Release
Once the proper documents are prepared, SPEEDY will process the paperwork immediately by fax or email, or if necessary dispatch a licensed bail agent to you to complete the process.
Finally, the licensed bondsman will pay or "post" the immigration bond at the appropriate Enforcement and Removal Operations (ERO) office which will result in the release of the alien. The process can be completed within hours and the person is released from jail that same day!
Call one of our specialists now at 888-240-2663 to get your questions answered and your loved one, friend or employee out of jail today.
You will need collateral to obtain a bond. This means equity in a home or other. SPEEDY IMMIGRATION is an expert in using creative forms of collateral, including using credit cards.
Call SPEEDY Immigration now at 888-240-2663. 
Don't understand collateral? It is ok.  During our phone call, one of our multilingual specialists will gather basic information about your situation in order to begin the approval process. If you don't have this information, don't worry. Our specialist will do the background research for you.
Contact Us Now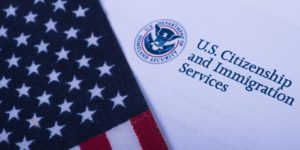 Worried Your Loved One is Undocumented?
Most undocumented immigrants are still allowed to
post bail
and be released. your loved one or their family are allowed to put money up now to get them released from jail. If you have not been able to come up with the whole amount at once,
Call Speedy Immigration Now
!
Even though your loved one is undocumented, they still have clear rights. These rights fall under the Fifth Amendment and protect both life and liberty. Our bail bonds
company
has been in business for over 30 years.


Answered the phone right away. Was able to help get my family bonded out. Good service. Thank you so much Speedy Immigration .


Was very nervous my father got detained by ICE, he has no papers and we didn't think he could be bonded out but Speedy Immigration help to get him bonded out.






Utilicé esta compañía para bonos de inmigración hace un mes. Llegaron dentro de una 

hora y publicaron mi enlace.